Used Boats: Support Vessel:
20
Adverts Displaying:
1
-
10
Broker's comments: IOPP, IAPP and ISPP compliant. Vessel is configured for zero discharge. During construction of this vessel, owners fitted a crane foundation to the portside aft end of the main deck, the crane was never fitted. Prompt inspection and charter free delivery. Located Western Australia. Survey: IMO Number 9542001 Class: BV 'Deck Ship', Unrestricted Navigation Last Special Survey and dry docking: Feb 2019 Special Survey due: March 2024...
read more
Year:
2009
Length:
48.47m
Location:
Australia
Price:
$2,250,000

View Details

A very solid alloy tug in fantastic condition overall. Vessel being sold, as is where is. Currently on the hardstand with one engine out after being fully rebuilt and ready to install. Large list of spare parts. Surveys have been suspended pending re-powering. Located Fremantle, Western Australia. NOTE - One motor is currently bad and the vessel is for sale at a retail asking price of AU$525,000 with one good ME, one bad ME plus one brand new spare engine un-installed. Or for AU$675k the vendor will install the new engine and put the boat on the slip and give it a fresh survey....
read more
Year:
1985
Length:
23.88m
Location:
Australia
Price:
$525,000 Ex. Tax

View Details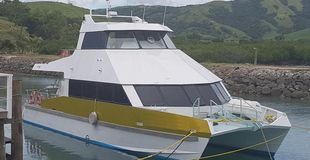 Vessel lying Fiji Islands. This vessel has recently had a full upgrade and a fresh Survey from Fiji Island Maritime Safety Authority. Vessel presents in very good order and has been well maintained, our inspector, very recently, started and ran engines - both started easily with no obvious blow by or excessive smoke. 2018/19 vessel upgrades: • Slip boat and check underside – supply and fit 2 x new shafts, new bearings, new bushes, reposition rudders, props and shafts – supply and fit new zinc blocks – apply quality antifoul paint. • Rebuild saltwater pump for...
read more
Owner says "25kts loaded is a piece of cake". Vessel is very heavily built and is the latest of seven similar vessels, each one having improvements and better features over and above earlier models. Built very strong in New Zealand. Vessel is road legal width on trailer but only with a road pilot. Estimated 3 month wait for delivery time. Vessel based Auckland, New Zealand. NOTE: This vessel only for sale to persons or companies based outside of New Zealand. Vessel to be exported out of New Zealand immediately following sale....
read more
Year:
2017
Length:
11.45m
Location:
New Zealand
Price:
$327,500

View Details
Purpose built by Commando Boats for the transportation of equipment or light vehicles. Shallow draft with a 3.5 tonnes loading capacity makes it ideal for carting equipment to locations where other operators don't venture. Similar vessels are surveyed for 30 PAX plus one crew along with freight operations. Proven design. Ideal for construction sites. Vessel has new wear plates to the front underside. Based Auckland, New Zealand Vessel only for sale – no outboards, no trailer but please enquire from us if you require New Zealand sourced outboards (new). This vessel suitable fo...
read more
Year:
2007
Length:
9.6m
Location:
New Zealand
Price:
$115,000

View Details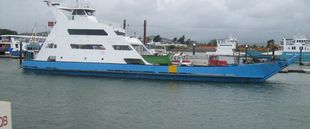 This vessel is currently spare and looking for work. She has a large passenger cabin and a deck configuration mainly suited to cars, light trucks and small buses. Lying Queensland, Australia....
read more
Year:
1979
Length:
36.8m
Location:
Queensland Australia
Price:
$1,250,000

View Details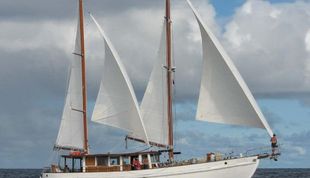 Vessel's history: Sturdy proven vessel, Southern Ocean Grade 3, oceanic search for NZ Police and Search & Rescue centre. Recent multiple Vanuatu voyages ex NZ and recent commercial crew delivery jobs Auckland/ Raoul, Antipodes scientific research. Escort ship for traditional waka voyage throughout Pacific. Built for the passage of cargo and passengers. During WW2 the vessel served the Royal New Zealand Navy as a spyship. Following the war, Ranui undertook duties as a lighthouse supply ship. Following this, Queen Salote of Tonga used Ranui as a Royal Yacht. Latterly, Ranu...
read more
Year:
1936
Length:
21.9m
Location:
New Zealand
Price:
$725,000

View Details
The vessel has sailed at length in the North Sea twice during the Northern Hemisphere winter, between Norway and the U.K. before departing on her voyage to Australia. With an average speed of 8 knots, this versatile vessel made the voyage to Sydney comfortably without mishap, which goes to prove her versatility and mechanical soundness, having endured extreme weather conditions on passage from the rigours of the North Sea to the high temperatures of the Red Sea. The passage to Sydney was 10 weeks 6.1 days (including a deviation to Las Palmas) via the Suez Canal . Distance covered wa...
read more
Year:
1954
Length:
28.53m
Location:
Australia
Price:
$195,000

View Details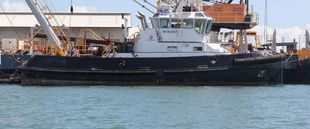 Vessel located North Queensland, Australia....
read more
Year:
2010
Length:
23'
Location:
Queensland Australia
Price:
$2,560,000

View Details